Microsoft Teams + Haldor
Make Microsoft Teams the only platform your school needs!
By adding Haldor's services to Teams, teachers and students gain access to a modern, scalable learning platform with all the features they need – all in one place. The seamless solution simplifies the school day and allows more time for teaching and engaging with students.
Customize Teams to fit your needs
Experience the benefits of an integrated digital learning environment that puts the learning process at the forefront. With Haldor, you can easily work with planning, assessment, attendance, parent-teacher meetings, and communicate within Teams. You have the flexibility to choose the features you want and customize Teams based on your specific needs.
5 advantages of using Teams and Haldor
Jerker Porat, specialist at Microsoft's Swedish education team, highlights some of the advantages of using Teams and Haldor:
Educators can work administratively and pedagogically within the same platform.

Students gain knowledge on how to work productively in a world-leading collaboration and communication tool.

Parents receive consolidated and clear information from the school and can easily track their child's progress.

Students with impaired reading and writing skills receive assistance through Microsoft's Advanced Reader integrated into Haldor.

Hybrid learning and remote teaching are facilitated.
"Microsoft Teams for education, along with Haldor, complement each other perfectly. Teachers and students gain access to a cutting-edge collaboration platform that is world-leading, and Haldor's services enable tracking of students' progress and achievements."
For all education levels
Haldor Education caters to all levels of education and facilitates various aspects, including pedagogical documentation, formative teaching, cross-course collaboration, and distance learning.
Explore Haldor Education Suite and learn more about how to extend the functionality of Microsoft Teams with LMS features.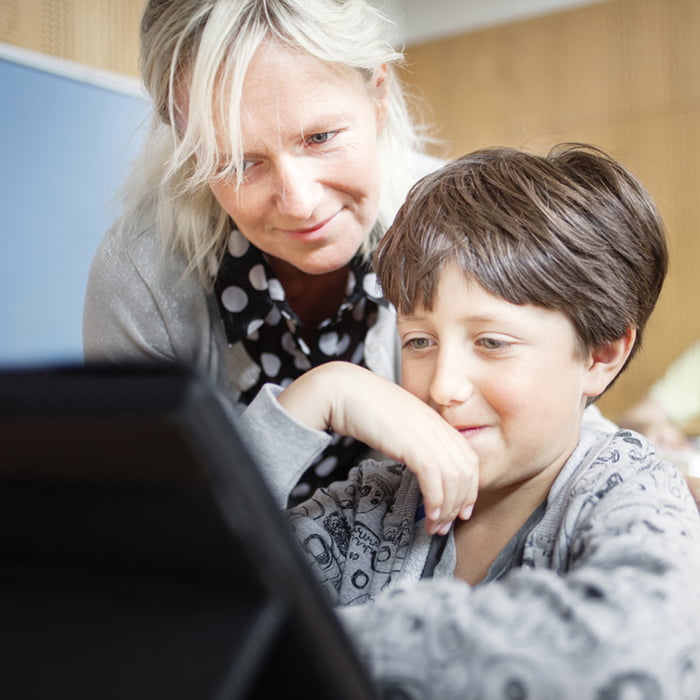 Everything you need in one platform
With Microsoft Teams, you have a world-leading communication and collaboration platform where you can take advantage of the entire Office suite, work with Teams assignments, share content, and store everything in SharePoint.
Expand Teams with Haldor and gain a platform where you can also: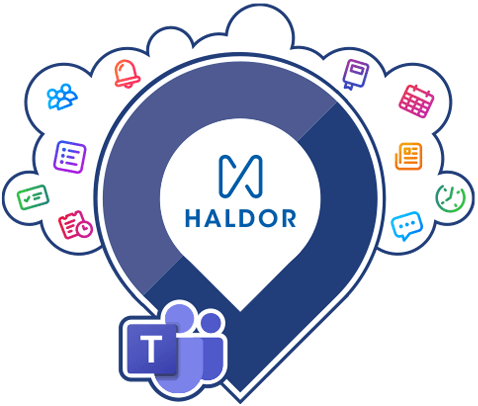 Communicate with guardians

Work formatively and engage students in their learning

Gain a clear overview of all teams

View schedules and manage attendance

Add integrated digital teaching resources directly into lesson plans